Personalberaterin / Personalvermittlerin / Personaldienstleisterin zur Kundengewinnung und -betreuung (m/w/d) - HomeOffice
Nürnberg and München

Please apply here on "OFFICEbavaria.de" with the "Apply Now" link/button at the top right.

Als Personalberaterin - Marketing und Recruiting (m/w/d) helfen Sie uns dabei zu wachsen. Wir benötigen Ihre umfassenden Erfahrungen als Beraterin (m/w/d) im Personalmarketing und in der Personalgewinnung. Dabei suchen Sie nicht Absolventen und Fachkräfte für unser Unternehmen - Ihre Erfahrungen sollen stattdessen vielen Unternehmen helfen. Sie beraten diese, wie man gezielt und effizient an begehrte Fachkräfte kommt.


Unser
Team der pludoni GmbH
konzipiert und betreut verschiedene
Web-Communitys - zu finden unter www.empfehlungsbund.de -
in denen sich Personaler einer bestimmten Region und Branche gegenseitig Absolventen und Fachkräfte empfehlen, die man leider zurzeit selbst nicht (mehr) beschäftigen kann. Über 280 Organisationen nutzen bereits die Empfehlungscommunitys und haben sich schon über 10.000 Absolventen und Professionals gegenseitig empfohlen.
Ihre Aufgabe ist es, in Ihrer Region weitere Personaler von unseren Communitys zu überzeugen und ganzheitlich zu beraten. Wir suchen idealerweise Spezialisten, die lange in Personalvermittlungen oder im HR-Bereich verschiedener Unternehmen als Personalmitarbeiter oder Personalleiter gearbeitet haben und jetzt selbstständig sind. Unsere Services sind Ihr zweites Standbein. Einerseits öffnen unsere Kontakte Ihnen Türen zu neuen Unternehmen. Auf der anderen Seite freuen wir uns auf Ihr Netzwerk, welches Sie für unsere Services begeistern können.


Ihre Chance
Sie arbeiten idealerweise nebenberuflich oder sind selbstständig.
Honoriert wird die Tätigkeit provisionsbasiert für neu gewonnene Mitglieder mit 20% bis 50% vom Jahresbeitrag.
Sie arbeiten direkt mit der Geschäftsleitung und anderen Community Managern bzw. Personalberatern zusammen, um sich auszutauschen und voneinander zu lernen.
Sie haben die Möglichkeit des Aufbaus eines eigenen Geschäfts, bzw. Ihr Personalberatungsgeschäft zu erweitern.
Ihre Communitys betreuen Sie direkt vor Ort in Ihrer Region.

Interessiert? - Dann am besten über unser Online-Formular "Jetzt bewerben".
Brief profile of pludoni GmbH
pludoni kommt aus dem Esperanto und heißt "weitergeben".
Seit 2008 managen wir Communitys. Das Ziel unserer Mitglieder und Partner ist es, für Unternehmer über Unternehmensgrenzen hinweg die Wirtschaftskraft in verschiedenen Industrie Regionen zu stärken. Wir intensivieren das mit unseren Fähigkeiten, Online-Reputation von Unternehmen zu entwickeln, Kommunikation effizient zu machen und technische Plattformen immer wieder an die steigenden Ansprüche der Nutzer anzupassen.

Vertrauen und Wertschätzung sind unsere bestimmenden Faktoren. Von pludoni gemanagte Communities werden organisiert, moderiert und nach modernen Standards gepflegt. Enterprise 2.0 Lösungen machen Unternehmen transparent, unterstützen Selbstbewusstsein und Konsequenz aller Beteiligten. Wir sind darauf eingestellt.
Kon­sequen­terweise ent­stehen mit neuen Tech­no­logi­en auch neue Anforde­run­gen und Berufsbil­der. Community Mana­ger ist so ein neues Web 2.0 Berufsbild. Community Mana­ger sind hoch qualifizier­te Kommunikati­ons­exper­ten mit journa­listi­schem Können, Fein­ge­spür und Marketing­wis­sen. Sie pflegen, füh­ren und regeln die In­ternet-Gemein­de ei­ner Web-Seite. Ziel ist, die Nutzer an die jeweilige In­ternet-Seite zu bin­den, Nutzwert zu schaffen und den Bekannt­heits­grad des Anbieters zu stei­gern. Community Mana­ger fin­den Antwor­ten auf Fra­gen, wie z.B. Was sind die He­bel für das En­gagement ei­ner Community? Wie las­sen sich Communitys und Soci­al-Networks auf­bauen und aus­steuern? Wie sind Aktivitä­ten und Kampagnen in diesem Umfeld zu konzi­pie­ren?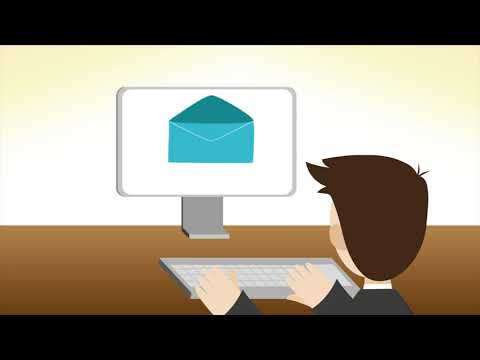 Publication date: 03-06-2020