3 Buchhalter Jobs or Internships in München
Here you find 3 Jobs and trainings to Buchhalter in München. Add matching Buchhalter Jobs and trainings in München to your saved list. Use your chance to apply for all those Jobs and trainings simultaneously. The most relevant ads are shown first.
afb Application Services AG
München – 10-06-2021
... verfügst über eine kaufmännische Ausbildung (Steuerfachangestellte/r, (Bilanz-)Buchhalter/in) oder ein Studium der Wirtschaftswissenschaften mit Schwerpunkt Finanz- und Rechnungswesen Du bringst idealerweise mindestens 5 Jahre Berufserfahrung im
BE-terna GmbH
Taufkirchen, Kreis München and Schwaig bei Nürnberg – 02-06-2021
#yourmission Führe die Finanzbuchhaltung eigenständig durch und leiste damit einen wertvollen Beitrag in unserem kollegialen Team Stimme dich mit deinen internationalen Kolleginnen und Kollegen zu...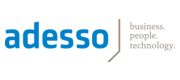 adesso SE
München – 09-06-2021
Wir gehören zu den Top-Adressen in der IT-Welt und fokussieren uns auf die Optimierung der Kerngeschäftsprozesse unserer Kunden. Unseren Erfolg aber erreichen wir nur durch eins: die Menschen bei a...
Your search yields not the right results?
Make sure that there are no typing errors or apply here unsolicited
We also found 3 archived job listings matching your search criteria. If you have applied for any one of those jobs recently and you can't find the job ad above, click here to extend the search to all archived job classifieds.
Subscribe new jobs with email for your searches