Professional
Taufkirchen, Kreis München (Hybrid)
Flexible hours
up to 30 days of vacation
Bilanzbuchhalter/ Steuerfachangestellter* in Taufkirchen, Kreis München and Schwaig bei Nürnberg
Taufkirchen, Kreis München and Schwaig bei Nürnberg

Please apply here on "OFFICEbavaria.de" with the "Apply Now" link/button at the top right.

#yourmission
Berate unsere Kunden im Bereich Finanzwesen auf Augenhöhe

Analysiere Prozesse und erarbeite Lösungen für unsere Kunden

Optimiere die Geschäftsprozesse unserer Kunden

Anpassung von Kundenbedürfnissen in der ERP Lösung Microsoft D365 Business Central 
#yoursuperpowers
Berufserfahrung in den Bereichen Finanzbuchhaltung und Kostenrechnung

Fundiertes betriebswirtschaftliches Know-how

Idealerweise Erfahrung im Customizing einer Business-Software

Ausgezeichnete Deutsch- und sehr gute Englischkenntnisse
#beternasuperpowers
Mentoring-Partner während der Einarbeitungsphase

Moderne Arbeitsbedingungen auf Basis flexibler Arbeitszeiten, Homeoffice & Möglichkeiten in andere 

Standorte zu arbeiten

Fachliche und persönliche Weiterentwicklung inkl. Produktzertifizierung

Unser kollegiales Accounting-Team mit "can-do attitude" freut sich auf dich


Kurze Kommunikationswege und offene Türen
Consultant, Berater, Software, ERP, Finanzen, Controlling, Microsoft Dynamics, Beratung, Softwareentwickler, Wirtschaftsinformatik, OFFICEbavaria.de, Empfehlungsbund
This Job resp. positions as 'Bilanzbuchhalter/ Steuerfachangestellter*' is vacant in following addresses: 82024 Taufkirchen, Kreis München bei/in München in Bayern and 90571 Schwaig bei Nürnberg bei/in Nürnberger Land in Bayern.
Brief profile of BE-terna GmbH
Unsere Projekte sind vielfältig - unser Team ist einzigartig! BE-terna zählt mit 1100 Mitarbeitern und 26 Standorten zu den größten europäischen Anbietern von Business-Lösungen. Mit Begeisterung für modernste Softwaretechnologien unterstützen wir unsere Kunden, einfacher und transparenter zu arbeiten. Wir bieten Gestaltungsmöglichkeiten in spannenden Projekten, in denen Teamarbeit großgeschrieben wird. Mehr zu uns und unserer Kultur findest du auf unserer Karriereseite.
Du hast den Kopf voller Ideen und willst etwas bewegen? Du suchst nach Herausforderungen im IT-Umfeld? Dann bist Du bei uns genau richtig! Wir bieten Gestaltungsmöglichkeiten in spannenden Projekten und eine offene und lebendige Unternehmenskultur, die zu Eigenverantwortung animiert und in der Teamarbeit großgeschrieben und gelebt wird. Es erwarten Dich attraktive Rahmenbedingungen, moderne Arbeits- und Kommunikationsräume, flexible Arbeitszeitmodelle sowie erstklassige Weiterbildungsmöglichkeiten – denn wir möchten mit Dir wachsen!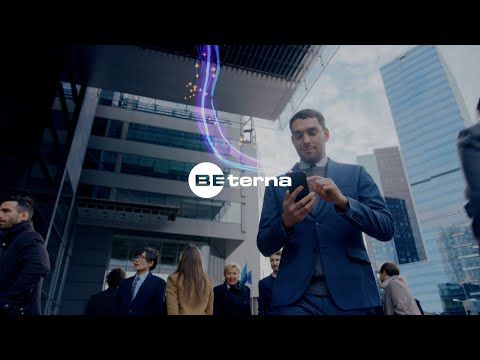 Spheres of competence
apprenticeshipmanagementexpertstudiesconsultingproductmanagementprojectmanagementassistancemarketinghumanresourcesmanagementsalescostumerconsulting
Job

Professional • Schwaig bei Nürnberg (Hybrid) • Flexible hours • up to 30 days of vacation
11 days ago

Professional • Schwaig bei Nürnberg (Hybrid) • Flexible hours • up to 30 days of vacation
4 days ago
Publication date: 25-01-2023