Syngenta Seeds to share their Cloud journey to decision science-based R&D leveraging Denodo's advanced capabilities on AWS at the AWS re:Invent, Las Vegas
Tue, 22 Nov 2022 23:43:32 +0100
AWS re:Invent – Nov 28th - Dec 2nd, 2022
WHO: Denodo, the leader in data management, is proud to be a key sponsor at the AWS re:Invent, Nov 28th- Dec 2nd. During the AWS re:Invent, Denodo's valued customer and prominent speaker Jim Mellon, Head of Architecture, Technology and Data Operations, Syngenta, will share Syngenta's Cloud journey that led to decision science-based R&D.
WHAT: Syngenta, a global science-based agtech company with headquarters in Switzerland, is working to transform how crops are grown and protected. They help millions of farmers worldwide to produce safe and nutritious food while taking care of the planet. Syngenta seeds R&D team wanted to empower its Data scientists with a self-service data platform 360 that would provide centralized, trusted access to data spread globally in multiple data sources. In this session, you will learn how Syngenta leveraged Denodo's data virtualization solution and advanced logical data fabric capabilities on AWS to build platform 360.
WHY: Attend this session to learn how the Syngenta R&D team built data solutions leveraging Denodo's data management solutions on AWS to activate value streams across the enterprise. Jim Mellon will share how the new data solutions helped Syngenta's R&D team centralize data authorization and connect to disparate data sources 4X faster, leading to the wide adoption of data-driven decision-making.
WHEN: Tuesday, November 29th, from 10:30 – 10:45 am
WHERE: AWS re:Invent at Hall B, Expo, Lightning Theater 2, Booth #3543, Venetian in Las Vegas– Click here for session details and registration.
---
Other current blog posts of the organization
Denodo Technologies GmbH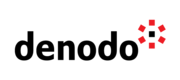 Denodo, eine Gemeinschaft, in der jeder eine Leidenschaft für Daten hat. Datenzugriff, -integration und -verteilung sind mit Denodo zehnmal schneller und zehnmal günstiger als mit jeder anderen Middleware-Lösung. Seit mehr als zehn Jahren erfahren unsere Kunden, wie effektiv der "Faktor 10" für Datenintegrationsprojekte ist. Egal ob es sich um unternehmensweite Data-Lakes, Zugriffsebenen auf Firmendaten, logische Data-Warehouses, geteilte Datenservice-Ebenen, Portale mit offenen Daten, Einzelansichten von Unternehmenseinheiten oder andere handelt.