Die Händlerbund E-Commerce Konferenzen in 2023: Jetzt vormerken!
Thu, 08 Dec 2022 10:30:24 +0100
Die Händlerbund Konferenzen in 2023 bieten Ihnen DEN Wissensvorsprung, um Ihr Business voranzubringen.  
---
Other current blog posts of the organization
Jobs of Händlerbund Management AG
Händlerbund Management AG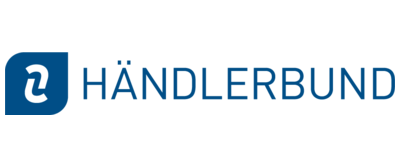 Händlerbund - einfach. sicher. handeln.
Wir unterstützen Unternehmen dabei, im E-Commerce erfolgreich zu sein. Sicherheit und Vertrauen bieten Unternehmern die Grundlage, mit ihrem Geschäft nachhaltig zu wachsen und sich zu entwickeln. Mit unserer Kompetenz und Leidenschaft liefern wir Lösungen und Orientierung für die täglichen Herausforderungen der E-Commerce-Branche.
Unsere Geschäftsbereiche:
Legal | Product | Marketing & E-Commerce | Finance | IT | Service | Sales | Company Management
Rechtssicherheit - Dank hervorragend spezialisierter Rechtsanwälte

Unterstützung - Im Rahmen einer starken Vertretung und großen Community für den E-Commerce.

Lösungen - Durch technische Tools, die den Händler-Alltag möglichst einfach gestalten.

Weiterbildungen - Im Rahmen von Konferenzen, Messen und der E-Learning Plattform des HB Campus.

News - Aus dem festen Redaktionsteam für drei Newsportale.

Kooperationen - Die wir im 360 ° E-Commerce Netzwerk mit über 80.000 geschützten Onlinepräsenzen, Partnern und Dienstleistern eingehen.